Determined to exceed your expectations, we're here to help you build your dreams.
---
Wonderwoman Construction is your one-stop shop for residential and commercial building design, contracting, and electrical contracting. We take great pride in our experience, expertise, quality of work, and level of customer service. Our mission is to provide finely-crafted details and complete customer satisfaction from start to finish, regardless of the size of the job. We look at the full scope of each project, taking every opportunity to ensure a quality end result that will last.
We are dedicated to using green construction and building science to improve the look and function of your home or business as well as the impact that space has on you and on our environment. We are driven to provide energy-efficient, durable spaces that will improve your home and your lifestyle. From design to installation, we work to ensure that each project will exceed your expectations. We help you build your dreams.
---
---
Lori Reese left the family farm at 18 with visions of a life in a skirt, toting a briefcase, and owning her own business. When she finished college and needed a job, she took a temporary summer position as a union commercial carpenter apprentice. At the time she had no idea why she was suddenly drawn to a world of power tools and blue jeans (and no skirts!). Only later did she realize that what drew her in was the "yearn to learn" that comes with each unique building. Learning became her driving passion as she discovered that her eagerness to learn would help her excel at her work.
In 1990, Lori fulfilled her original dream of starting her own business by launching Wonderwoman Construction - so named because she knew it would take superhuman powers to succeed as a woman-owned construction company in a field mostly made up of men. She already had the gifts of strength and stamina from the farm; to that she added a woman's ability to nurture, setting herself apart from the competition by taking the time to help her clients gain confidence in their decisions.
Lori created Wonderwoman Construction to be a business focused on people: providing the highest quality of work to every customer and helping each client build the home of their dreams. She says that "the most memorable projects were not about the project itself but about the memorable people." Lori has since grown her business, building the team of hardworking, friendly, and educated individuals who make up Wonderwoman Construction today.
---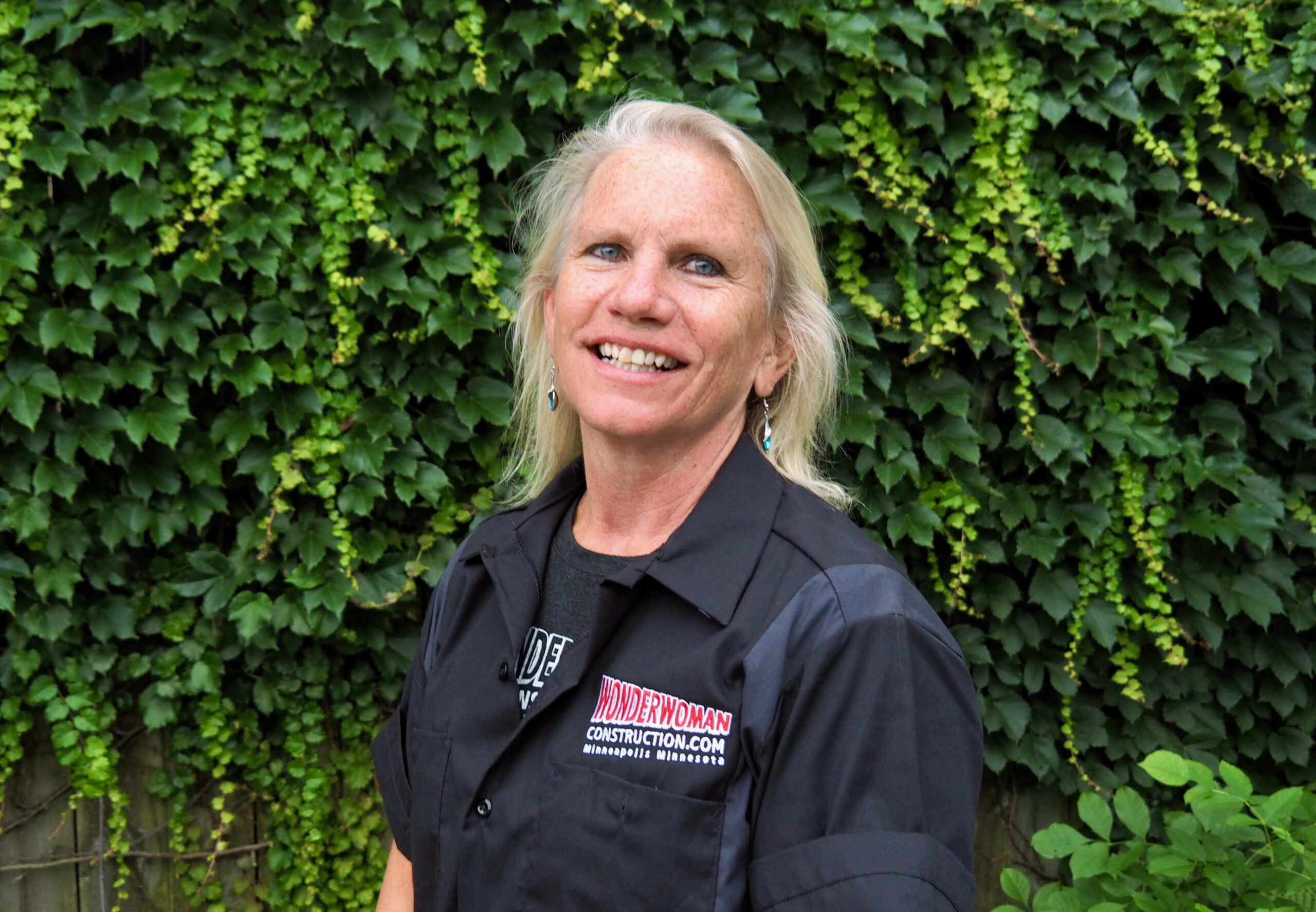 It shouldn't surprise you to learn that the woman who runs a business called Wonderwoman Construction is full of confidence, drive, and an eagerness to do her best for every client. Lori is a Building Scientist. In addition to beautifully remodeling your space, she is qualified to assess it and maximize solutions for comfort, durability, health, and energy savings. She looks for air leaks, insulation problems, and moisture issues that can cause drafts, high energy bills, and water damage. She can also help you uncover sources of harmful toxins such as carbon monoxide. A committed student of her craft, Lori is always learning - she even takes construction journals on vacation, using that quiet time to stay on top of her game. She still finds time for fun though - playing drums, working out daily, and motivating everyone around her.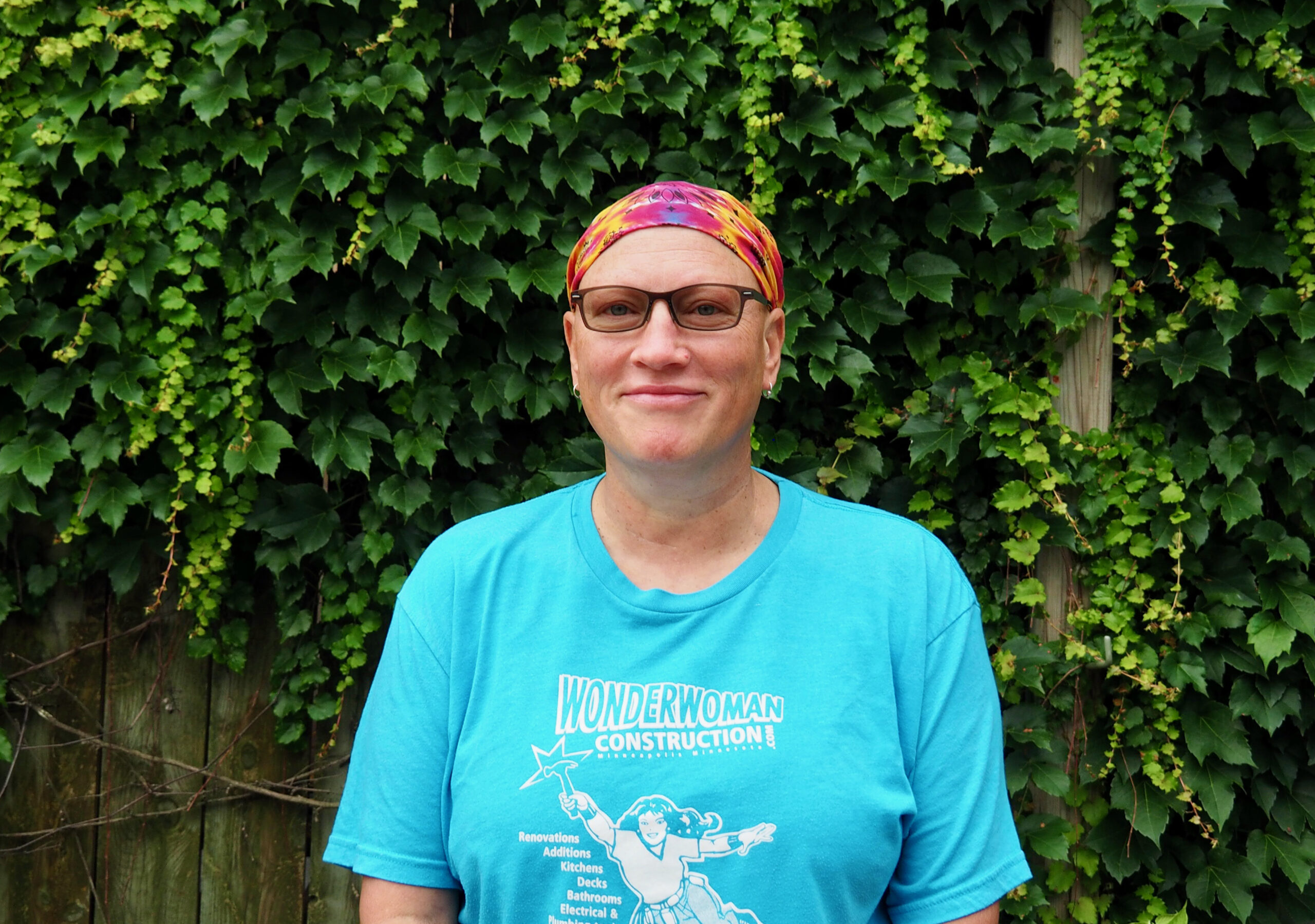 If you call, email, or fill out an inquiry, you'll likely hear from Sue first to get the ball rolling! We are lucky to have her part time — her main job is as a Chiropractor!
---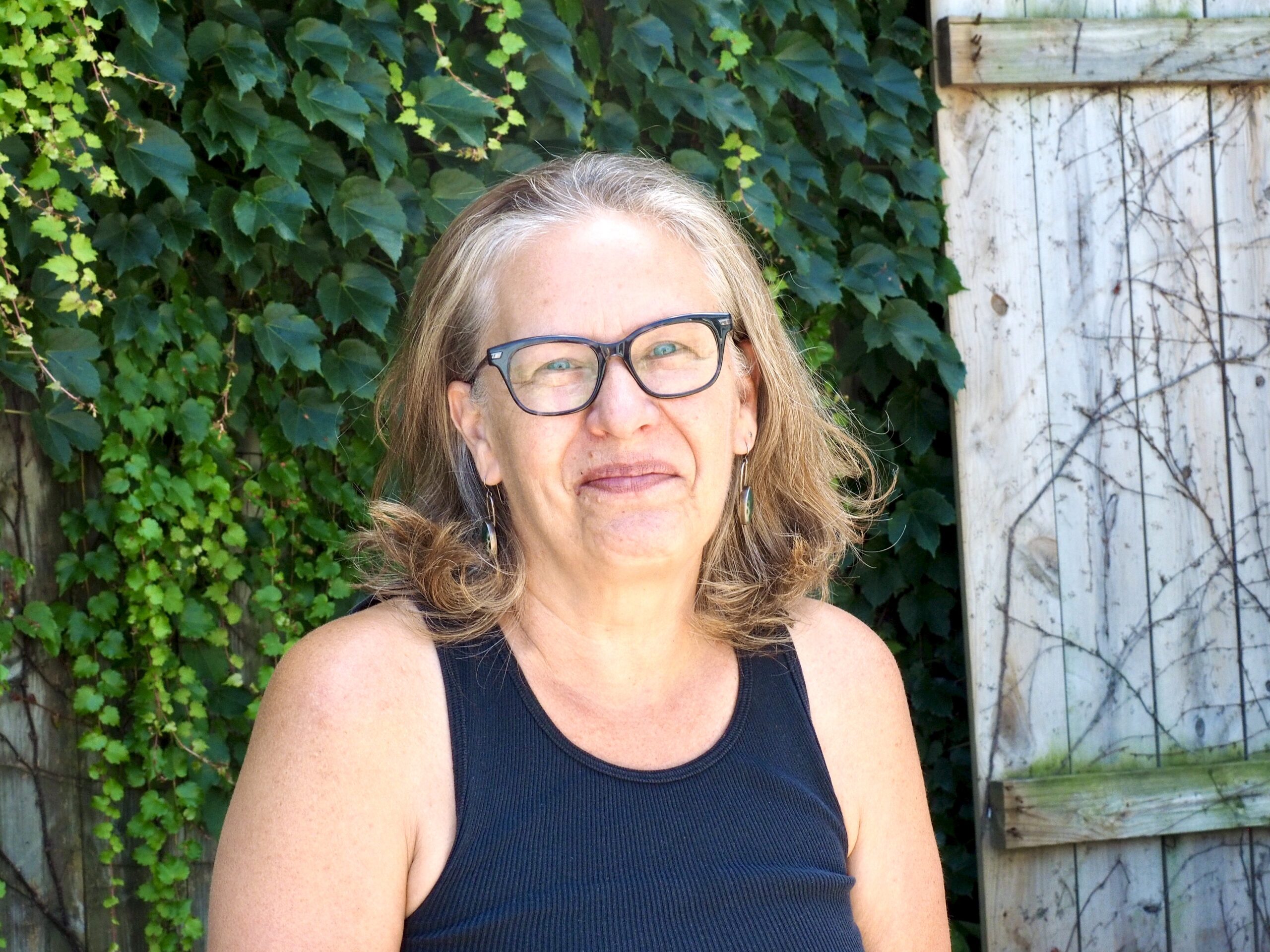 Kelly brings years of experience and expertise to the jobs she manages. Kelly has been in the construction business for more than 20 years, and with Wonderwoman for 15 of those years. She has a B.A. in liberal arts with an emphasis in the fine arts and an A.A. from Dunwoody in architectural drafting and estimating. She has worked in both commercial and residential construction. She loves working in construction because every job is different - there is always something new to learn. This is also what makes her job challenging, but she is not one to back down from a challenge - she thrives on learning new things. Outside of work, Kelly stays busy managing her adult son's care (he has cerebral palsy); he has brought both trials and joy to her life. In her free time she enjoys reading, painting, photography, gardening, taking her puppy, Blue, on walks.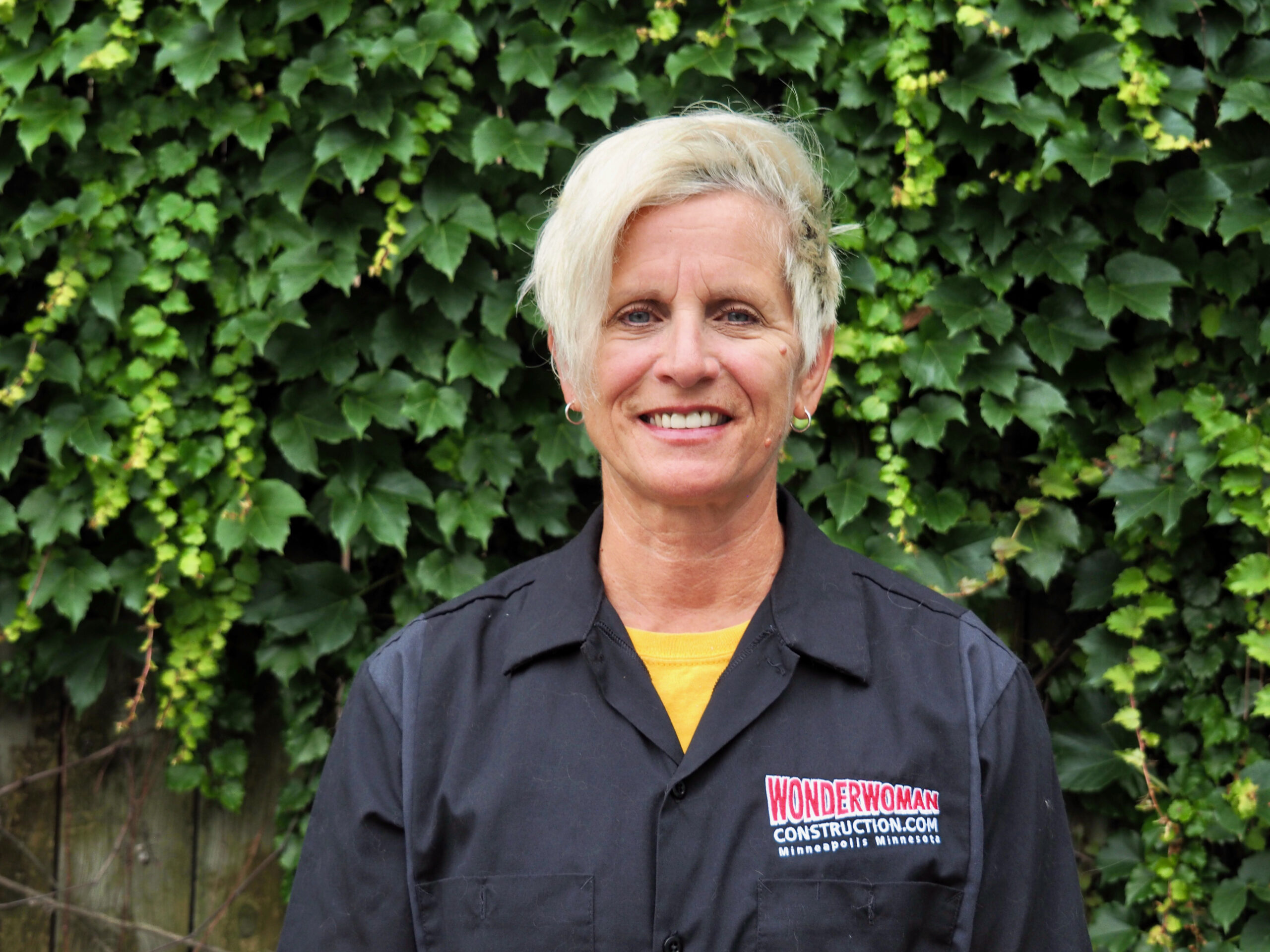 Project Manager & Master Painter
Tammy brings drive and focus to making sure the job's done right all the way through. In her previous life, Tammy was a top-notch salesperson. After hooking up with Lori, she saw how much fun the Wonderwoman team was having, so she decided to leave the desk behind to become a project manager/paint supervisor. Tammy still loves getting out in the field to climb ladders and scaffolding on paint jobs. She also rocks her Grandma title! Tammy loves to fish and enjoys going up to their cabin in Northern MN.
---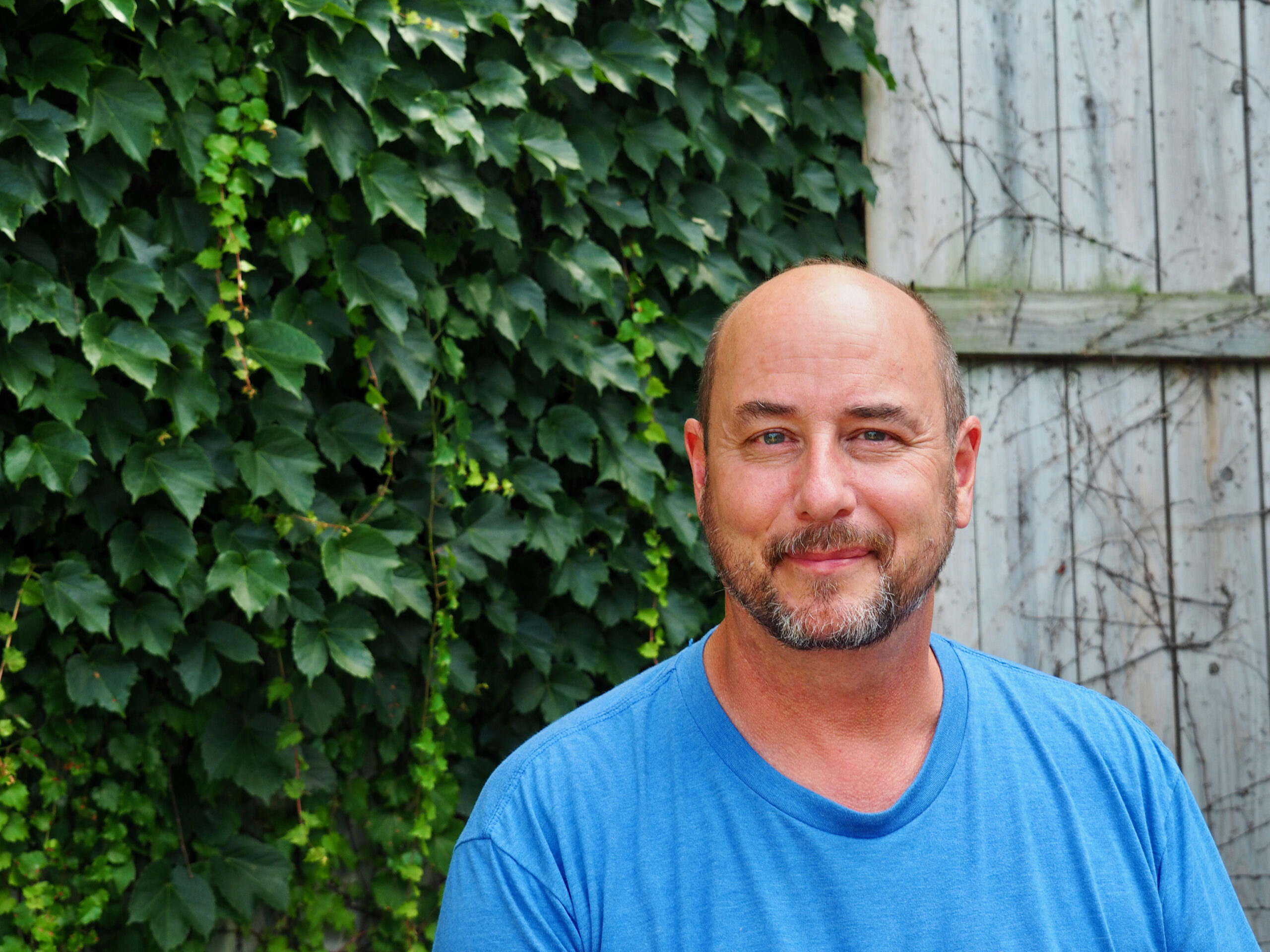 In-House Master Electrician
Kevin went back to school in 1992 to get his Construction Electrician Associate degree. He then worked as an IBEW union electrician before starting his own company in 2006. After many years working as a subcontractor for Wonderwoman, he decided it would be a lot more fun to join the team. Having brought with him his many years of experience as a Master Electrician and his love for projects and working with clients, Kevin is developing our in-house electrical department and acting as a project manager. In his spare time he can be seen wandering the globe on long distance treks and enjoying being a first-time Grandpa!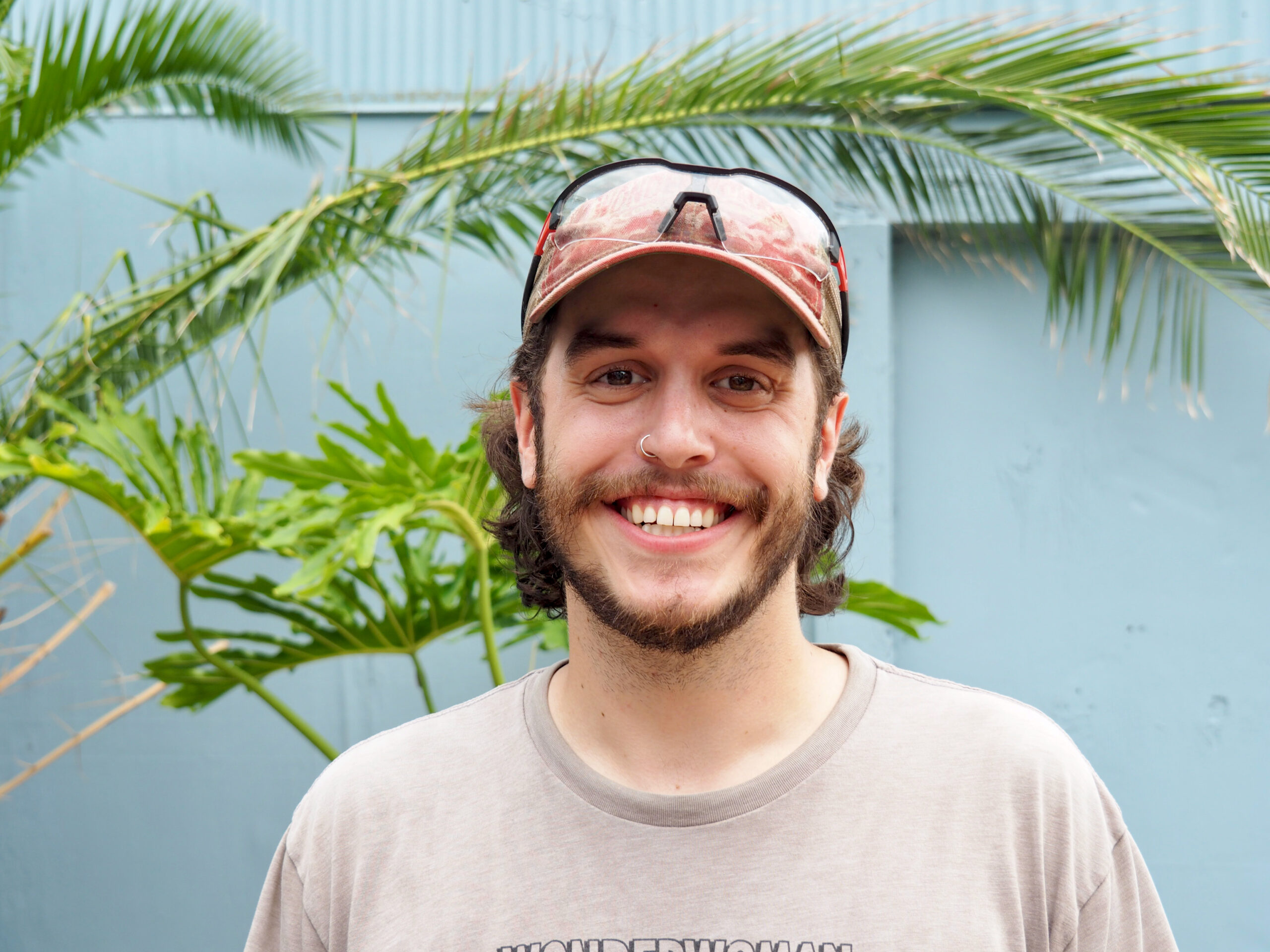 Sean is our youngest member, newly married and full of comedic inspiration. His goal in life was to become an electrician and he is well on his way! He is always up for learning and trying new things.
---
Jeff has been a handyman for many years. He loves seeing the transformation of a project and feeling the sense of accomplishment upon completion. He loves hanging out with his family and enjoying the game of baseball—but not necessarily at the same time. He is easy to be around and brightens up the team.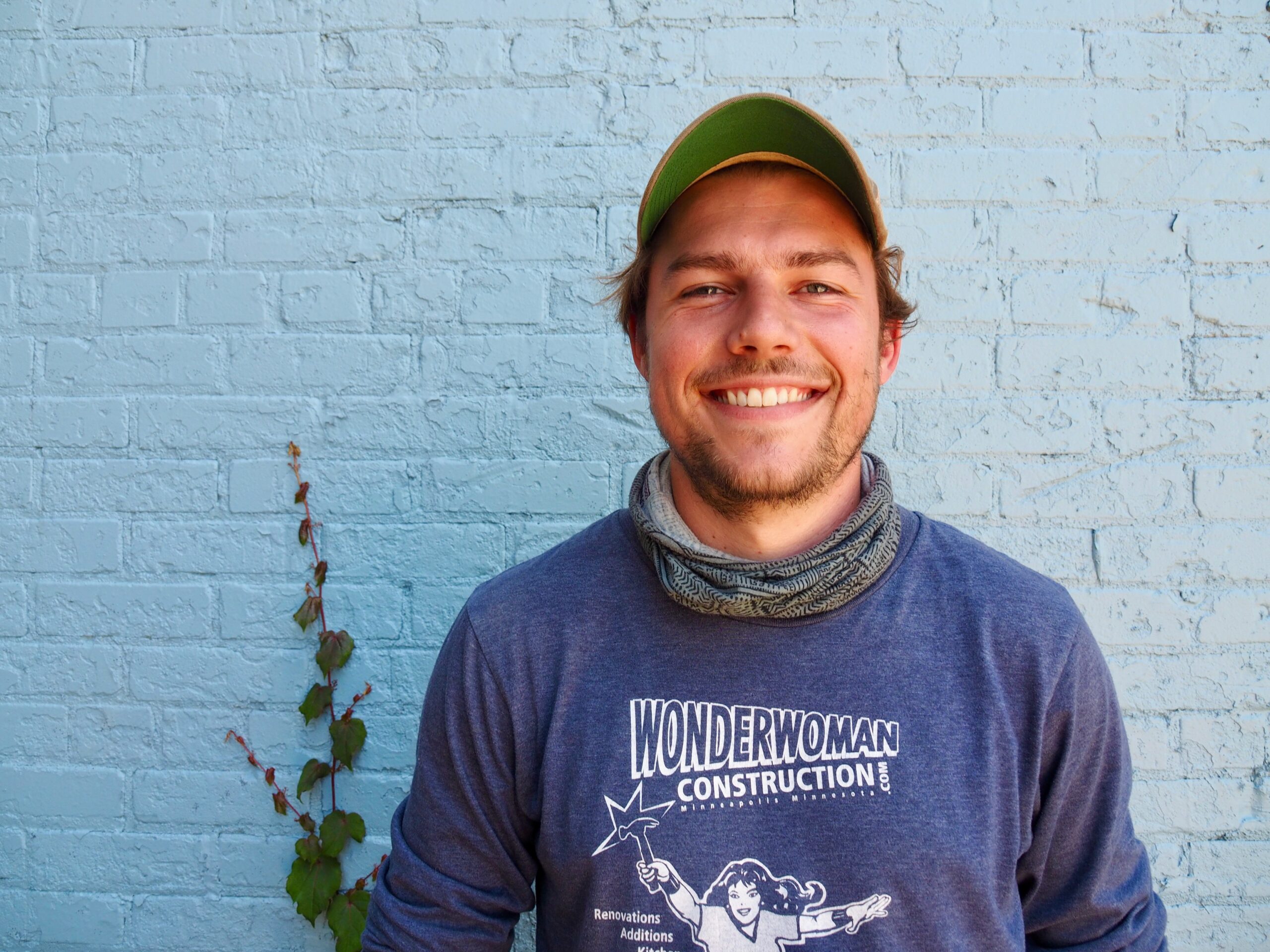 Growing up surrounded by all things construction, Gabe has a unique understanding of the work that needs to be done. He started in the office, but after helping in the field and using power tools, he never returned to the office. He is also an amateur photographer and a professional podcast listener: if you need recommendations please don't hesitate to ask!
---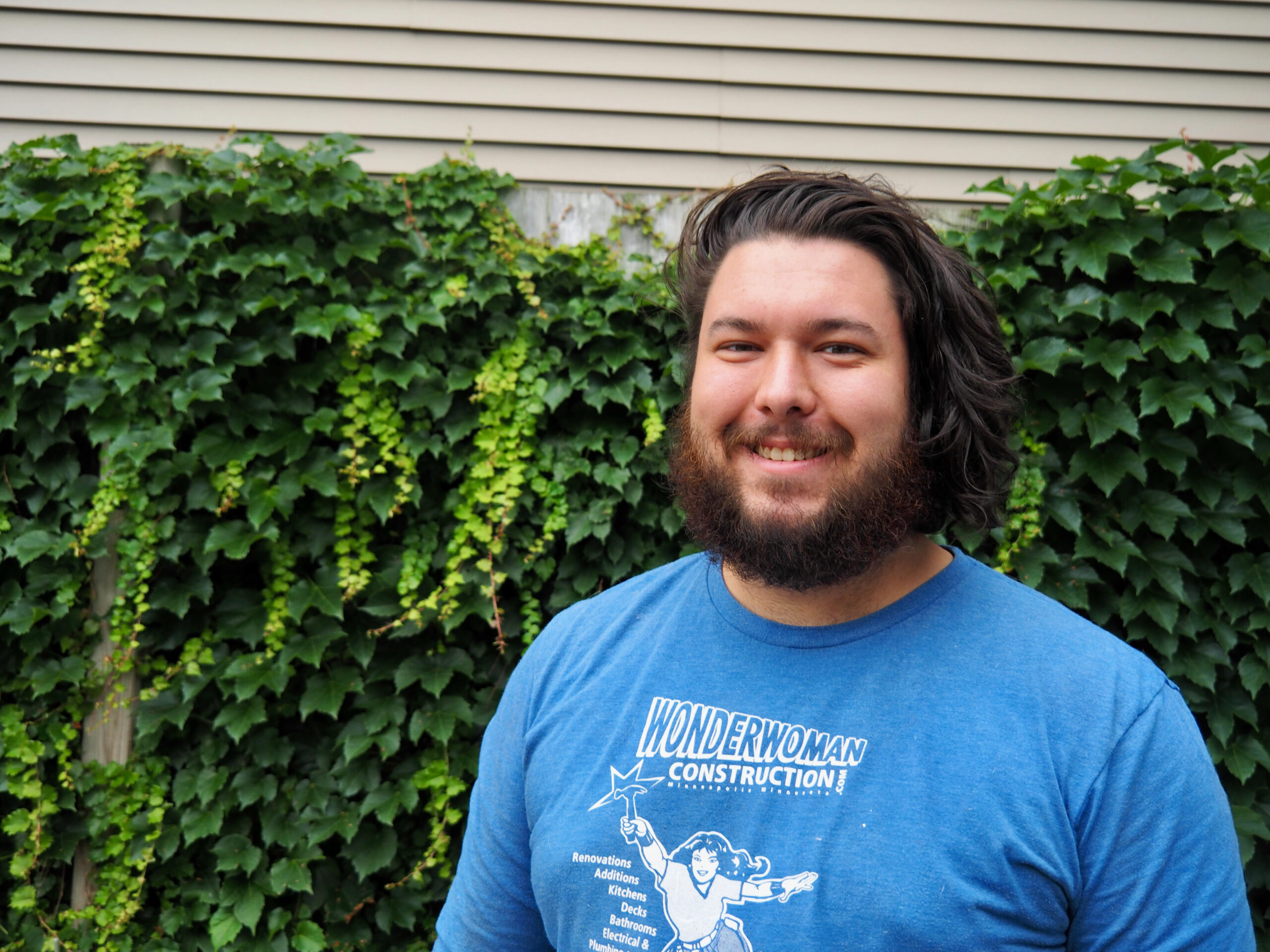 Jake brings years of experience in fine woodworking to the Wonderwoman crew. We are thrilled to have such a hard working team player and skilled carpenter. In his free time he enjoys working on one of the handful of guitars he's building and spending time with his pup. He's been an excellent addition to the team.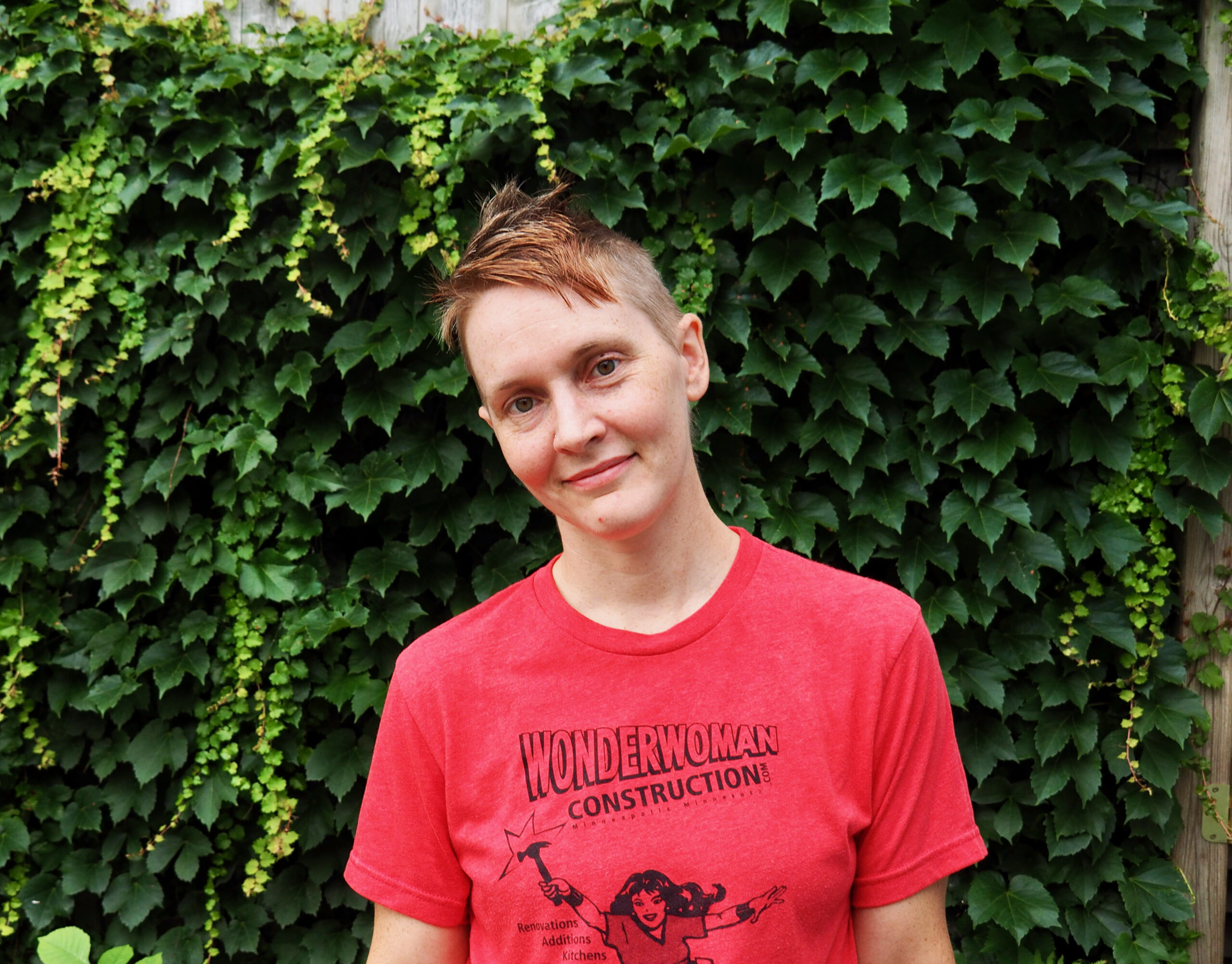 Heather grew up building furniture alongside her father and has always appreciated and enjoyed working with her hands. Before joining Wonderwoman as an electrical apprentice, Heather worked in art education with weaving. She's found a unique similarity between her love of weaving and electrical work as she learns. Outside of working with Wonderwoman Construction, Heather enjoys baking breads, weaving, biking and most activities that allow her to create with her hands.
---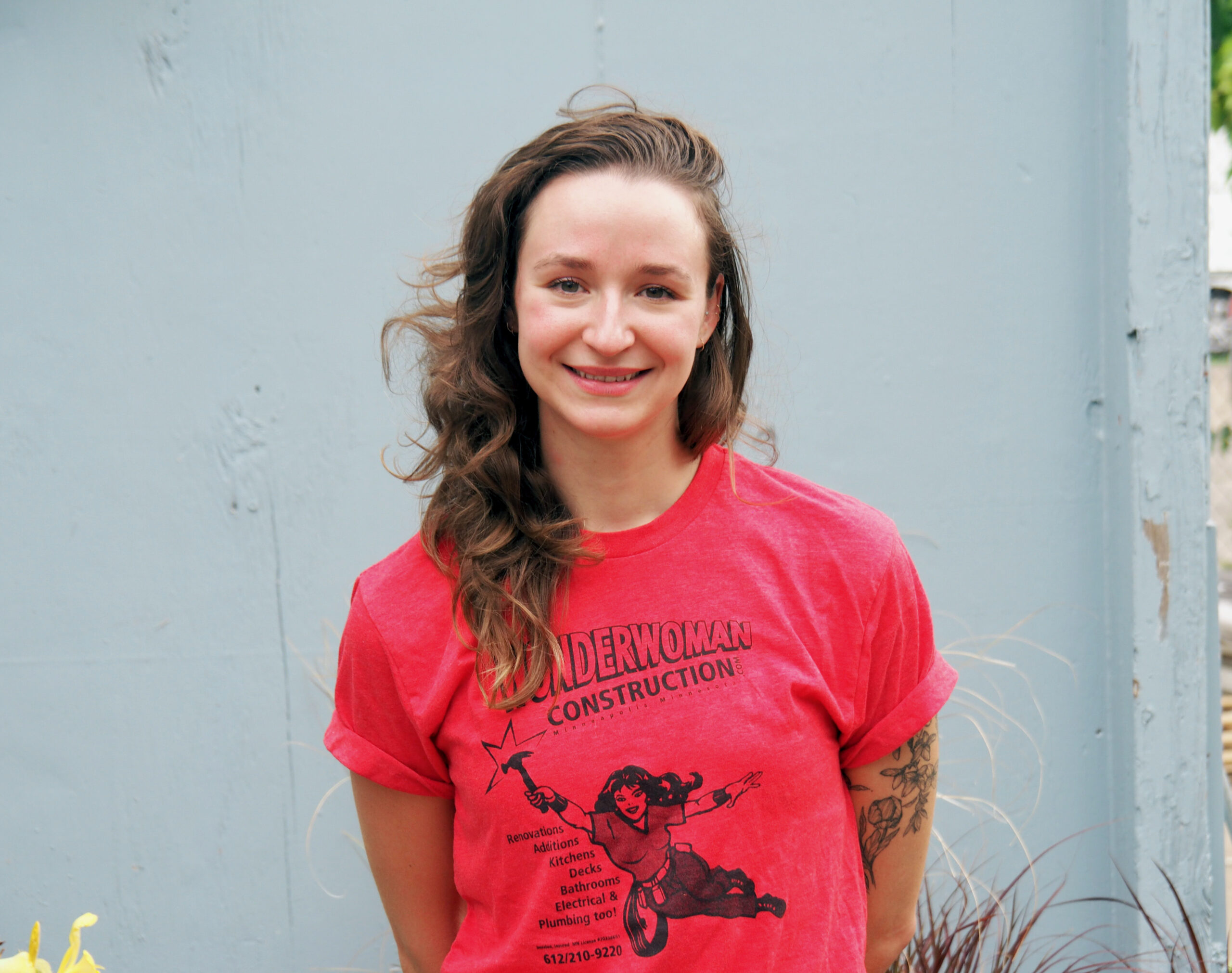 Sophie is an elementary school teacher who spends her summers helping out in the Wonderwoman office. With her dad, future husband, and mother-in-laws on the team, it was hard to stay away from the family business.
---
---
Bringing joy and fuzzy butts to the office. Can you guess which employee belongs to each furbaby?
---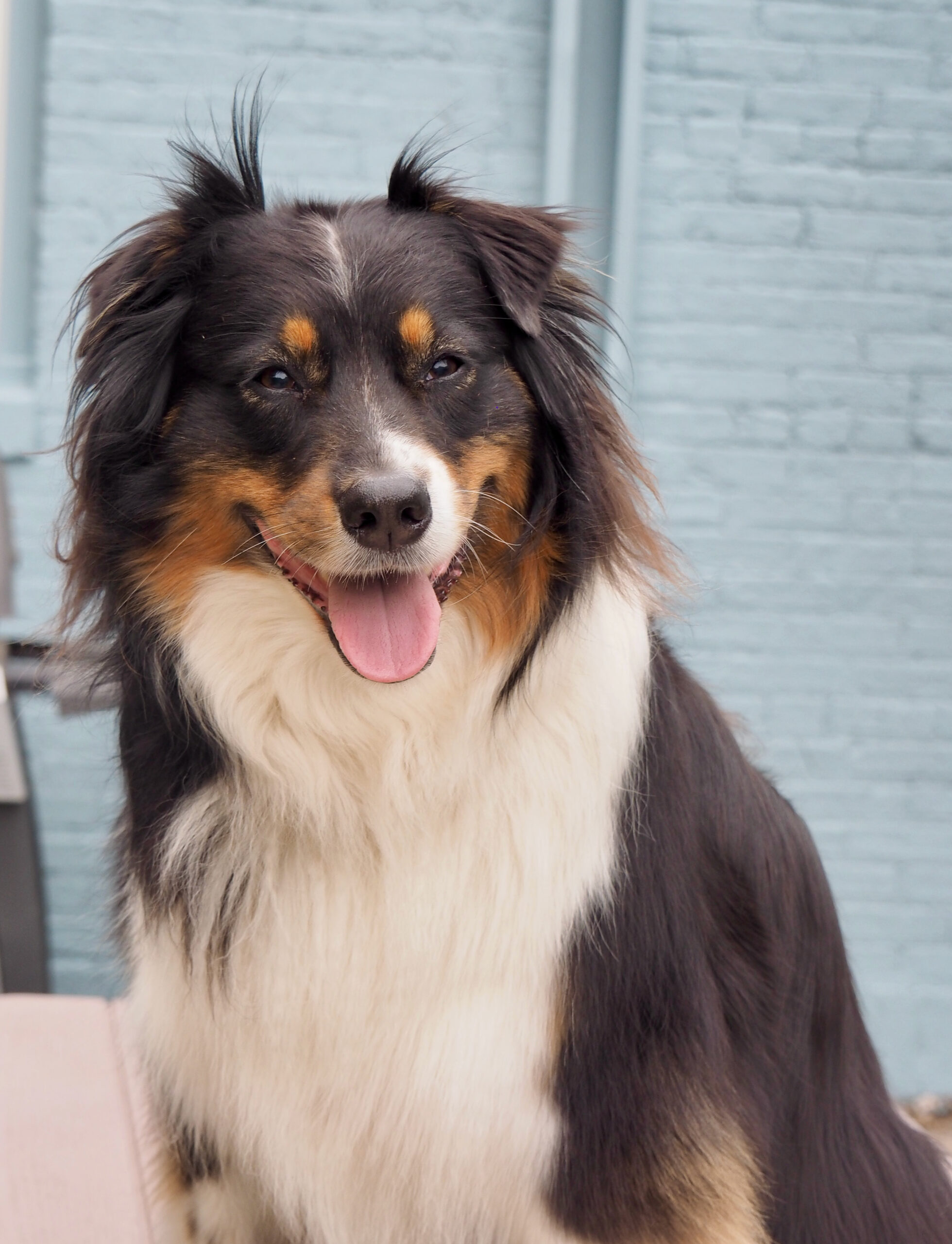 ---
Bossy Aussie Vivian and her fluff-butt can't help but throw her wiggly butt around the office in search of cuddles and treats or a vacated chair to sit in.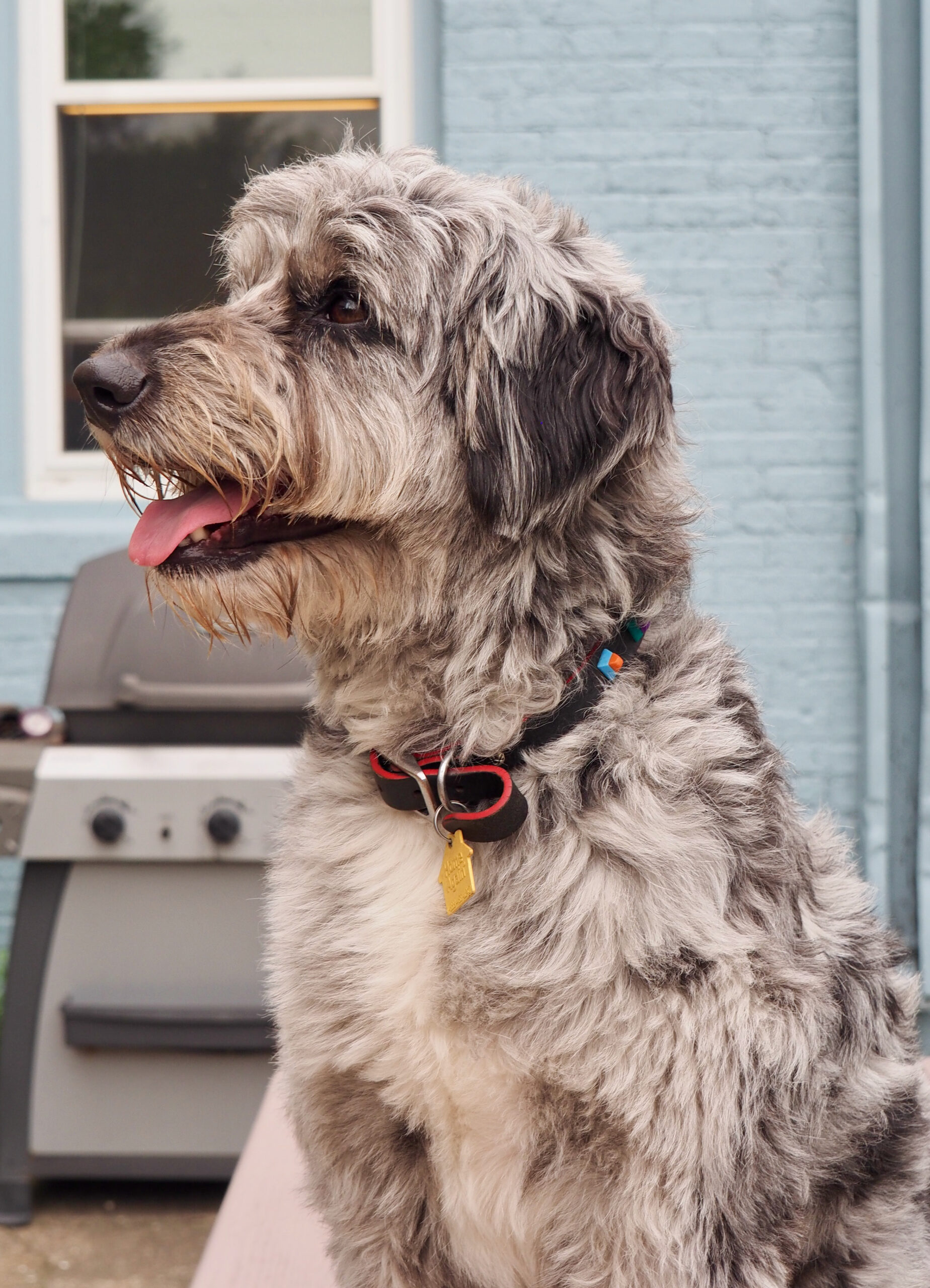 ---
Ester is a newer addition to the office staff. She can be found bouncing around looking for someone—person or animal—to play with or bounce on.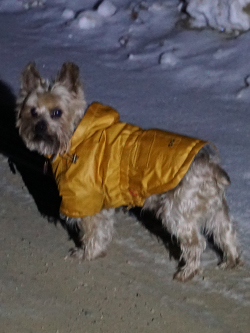 ---
Oliver, a.k.a, "The Weather Dog"
The oldest of the office fluff, don't be fooled by his short stature (and lack of teeth)—Oliver definitely runs the place. He also is known as Oliver the Weather Dog and has a significant following.
---
Olive is a part-time office fluff who tags along with her mama Sue from time to time in hopes of some play time with spunky little Ester. They're the best of buds.